Talking about us?
Quotes from Young Stars & Parents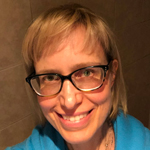 Alexia White
PARENT OF YOUNG STAR
"I LOVE this competition. It changed my daughter's life and made her an instant comedic star. She won first place a couple years ago—Carolyn White—and has since signed with an agent. We are so proud! No one shines brighter than Cherie and Kenan! They have devoted every ounce of heart and soul to opening doors and providing opportunities for promising young comedians, and they do it all with warmth, grace, humor, and selfless generosity. There is truly no stage like the one they have created for America's funniest kids—a unique chance to perform live in the most incredible spaces, build their careers, and meet amazingly talented people but also to have a home base and a safe, welcoming place to land. Thank you to the moon and back, Cherie, Kenan, and YoungStars360! We are eternally grateful. All Carolyn has ever wanted to do is make people laugh."
Kim Rapach
PARENT OF YOUNG STAR
"I love Cherie and Kenan and the Young Stars 360 team. They genuinely care about the youth, and want to give them opportunities. Kenan and Cherie lead with integrity. Kenan is a wonderful example of how to be successful, mentally healthy and generous. Cherie works harder than anyone I know, always wanting to help anyone who crosses her path with a positive vision. She and Kenan are bright lights in the entertainment industry. As a mom (of Mac Rapach), I truly enjoyed how my son was treated, inspired and supported throughout the process. This was his first comedy experience and he won the Chicago showcase and got to travel to NYC and make memories of a lifetime. We are all grateful for the opportunities from YoungStars360."
Jill Kula FitzSimons
PARENT OF YOUNG STAR
"My son Teddy has done the competition a few times and has had an absolute blast. He loved the opportunity to perform on stage, and all of the people involved (Cherie, Mary, Cortez) were great to him. It was a really cool, unique experience for him."
Mollie Ellis Harmison
PARENT OF YOUNG STAR
"Preston absolutely loved it! He was so bummed it couldn't continue due to Covid. He would love to participate again with anything you all do in the future. It was an incredible experience for him, one that we still talk about!"
Kenan Presents
YoungStars360 Experience